5 Ways to check if your inventory management is customer-centric

Ellen Malfliet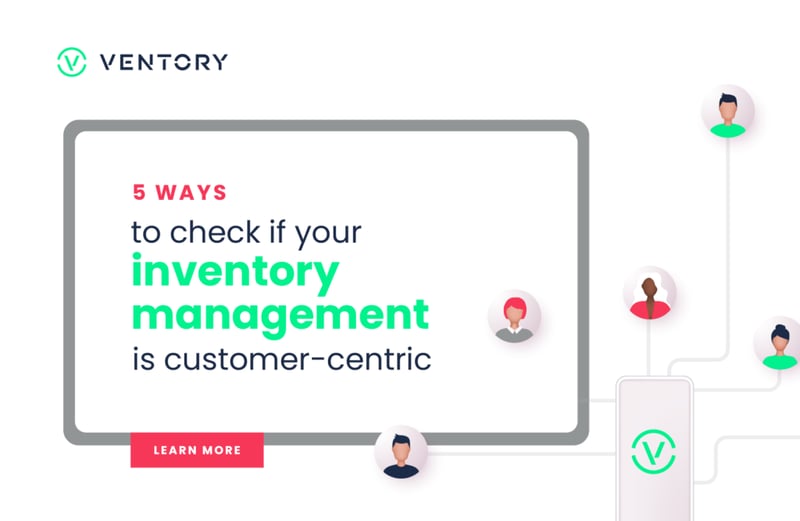 Technology advancement among other factors has led to increased customer expectations, driving a need for agile supply chain planning.
Customer experience and satisfaction drive brand loyalty, and this drives business growth. Having a successful customer experience strategy can alleviate the need to compete on products, prices, or for certain markets. The new generation of customers rely and take advantage of the digital tools available, and they expect their purchasing to be simple and easy, and their orders to be delivered quickly, on time, in full, and with high quality.
In times of strong competition, сustomer centric inventory management is necessary
These expectations put businesses in a constant search for innovation whether driven by technology, digitization, or new processes and ways to serve their customers. It is no longer sufficient to perform a minimum list of tasks but instead focuses on developing new approaches, techniques, and best practices to ensure customer loyalty.
A customer centric solution is one practice that can help your business go beyond the norm!
Сustomer centric inventory management puts the customer at the center. It focuses on accurate analysis of market trends, customer purchasing patterns and more, in order to predict the future customer needs even before they realize themselves. Customer-centricity goes way beyond basic customer expectations and takes a leap forward in delighting customers.
By now you might be wondering – How can I tell if our inventory management practice is customer-centric…? If you are working on predicting customer behavior and their future needs by analyzing and making sense of customer information, purchasing models, reasons for demand fluctuations, market trends, and you are looking at your inventory management practice to enable that model, you might be already taking advantage of customer centric inventory management.
What are the signs of customer centric inventory management?
In this article, we will cover 5 ways to check if your inventory management is customer centric.
How quickly can you identify and meet exceptions to current customer demand?
Customer demand can be unpredictable due to a number of external and internal factors. If a company wants to consistently meet customer demand, it will require them to hold a higher level of cycle and safety stock in their warehouses. But this has an impact on the operational and inventory holding costs. The more safety stock a business keeps the more likely it is to meet unplanned customer demand, but this comes at a higher operational cost and impacts the bottom line.
A customer centric solution in inventory management has the built-in capability to identify and meet unplanned customer demand. This means that fluctuations in customer demand, whether one-off or permanent shifts, can be easily accommodated and served. Inventory planners would closely collaborate with demand planners, buyers, and analysts to ensure that exceptions are not just understood, but also included in the forecasting models for future use. The system has embedded a continuous learning and analysis loop to improve the forecasting models and bring the prediction as close to the actual demand when materialized.
Can you keep up with the evolving customer needs?
Customer needs are evolving at a rapid pace. Driven by the eCommerce growth, customers today expect faster deliveries, more accurate delivery windows, high quality and reliance on digital tools for visibility. Research from Forrester mentions that the B2B eCommerce market is expected to grow to $1.8 trillion by 2023, with COVID-19 accelerating that growth even faster.
A customer centric inventory management puts agility and flexibility at the core. This means that the system has a built-in capability to respond to volatile market changes and keep up with the pace of the customer needs.
Can you provide a personalized customer experience?
One strategy companies use to build customer loyalty is providing tailored experiences. These experiences can range from how the customer orders the product, to how, when, and where the product is delivered. Many companies attempt to balance between standardization efforts which require treating all customers the same, and customer experience strategy which requires flexibility, agility, and a unique approach. A 2020 Accenture survey, showed most companies lack the flexibility to deliver differentiated customer offerings on-demand.
An alternative can be grouping customers in segments based on similar characteristics and needs and providing a unique value proposition for each segment. A customer centric solution in inventory management will require your business to build a multi-channel supply chain strategy based on the unique value proposition for each customer segment.
In addition, you can capitalize on machine learning and artificial intelligence to provide a personalized experience and give customers what they want, where, and when they want it.
Do you include customer feedback in your supply chain?
Customer centric inventory management, uses customer feedback purchasing patterns, and analysis of evolving customer needs at each stage of the buying process. Predictive analytics based on customer purchase behavior add significant value in determining the amount of products to be produced and stored at each location.
Customer feedback and market trends are embedded in each stage of the supply chain driving quality and innovation. Reliance on real-time visibility and demand sensing can enable your business to provide a top-of-the-line customer experience, resulting in customer loyalty, repetitive purchases, and increase in top-line results.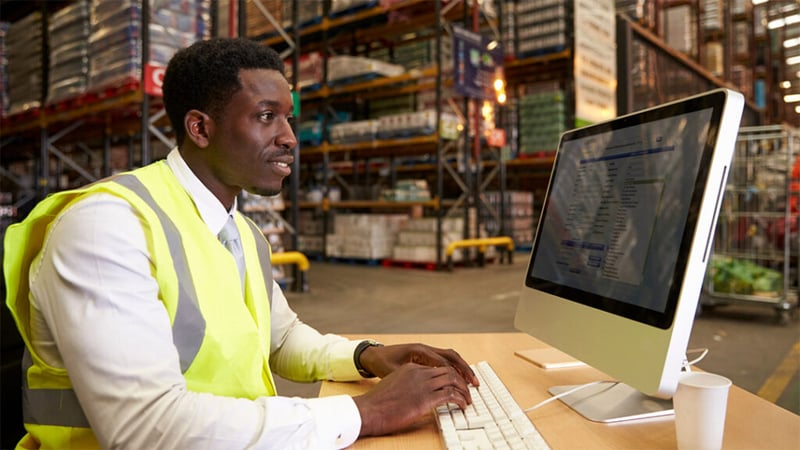 Do you have real-time visibility?
Visibility plays a key role in exceeding customer expectations, and here we speak about visibility on both fronts – for your customers, and across your manufacturing and supply chain processes. Customers will ask for real-time updates and tracking for their deliveries, when placing orders they will prefer to see whether the product is available and when they could receive it, and much more.
To achieve this, you will need to build visibility for every node within the supply chain, collaborate in real-time with your stakeholders down and upstream, embed digital tools to allow you to model capacity and what-if scenarios, and plan proactively for future and unplanned customer demand.
A solution like Ventory helps you achieve inventory control and visibility across all your stocking locations, from major warehouses to Forward Stocking Locations out in the field.
With a customer-centric inventory management you can strengthen your competitive position
Moving to a customer centric inventory management can be a mundane task. It will require a transformation of your business and buy-in from your internal and external partners. Most importantly, it will need a paradigm shift from reducing operating costs to delighting customers. That said, such a decision will pay off in the long term. Delighted customers become loyal customers. They return, become ambassadors for your business, and propel your business growth.
Ventory is a no-code Inventory Control solution that allows businesses to digitize their field inventory and spare parts. It can be deployed within a day without a significant investment, as a stand-alone solution or integrated with your existing systems.
No obligations, no credit card required, cancel at any time