When WMS and ERP are Not Enough – Controlling Inventory Outside of Warehouse

Ellen Malfliet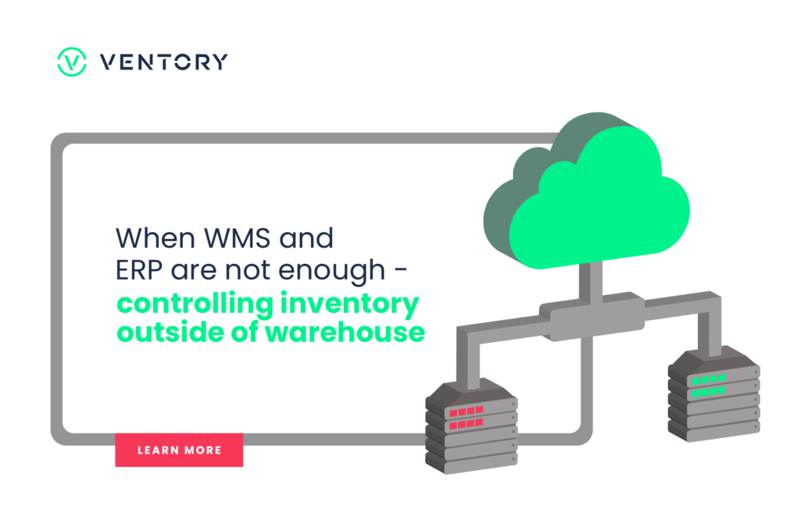 Businesses that need to track, ship, and purchase inventory need a way to keep accurate records and schedule stock movements. That is where warehouse management systems (WMS) and enterprise resource planning (ERP) software come in. These systems keep warehouse operations running smoothly and efficiently by consolidating inventory information and streamlining supply chains.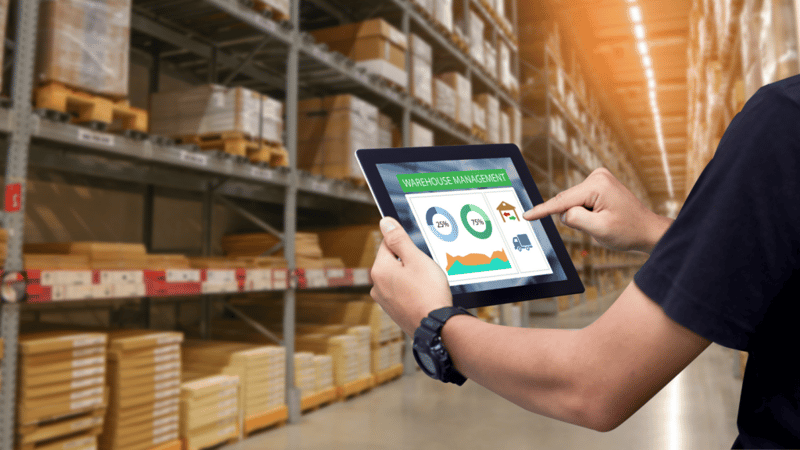 However, most WMS and ERP solutions are simply not made for inventory outside the warehouse. Decentralized inventory throws a wrench into conventional warehouse management systems, with consequences for productivity and revenue. In this article, you will learn why WMS and ERP are not enough, what the consequences of using conventional WMS and ERP solutions can be, and how to ensure proper inventory management outside of a warehouse.
WMS Challenges
Today, WMSs face two major challenges in managing inventory outside of the warehouse:
"Invisible" Inventory
Most warehouse management systems focus on and excel at tracking stock as it enters and leaves the warehouse. But not all inventory leaves the warehouse en route to a customer, especially in the healthcare and renewables industries. Field inventory exists in tandem with the warehouse system, but may not be accurately tracked by most WMS software. Spare parts, in particular, do not enter or exit the warehouse system like the rest of your inventory. Vital equipment, like replacement solar panels that live on-site for quick repairs, can vanish from standard WMS tracking. Trunk stock carried by sales representatives and service engineers can also be hard to track, which leads to opacity in the selling process and confusion about the location of important tools and equipment.
The Complexity of WMS
Because warehouse management systems strive to be all-encompassing software solutions that integrate with several ERP systems, they tend to be highly detailed and complex systems. The level of automation for day-to-day operations offered by a WMS can vastly increase efficiency—if they need all that. For smaller businesses with fewer moving parts, highly complex WMS can interfere with operations. It can also put a strain on the budget, which
can motivate some businesses to stick to Excel spreadsheets
for managing inventory. While the Excel spreadsheet may be tried-and-true for small businesses, it simply does not hold up to scaling or integration with WMS and ERP systems. It is an either/or affair: either your warehouse management is all manual, or all run on WMS software. Massive multi-tab Excel sheets do not play well with software designed to integrate with other software—leaving out-of-warehouse inventory out in the cold.
When WMS Systems Fail
When your WMS software isn't flexible enough to handle your inventory, the efficiency of your supply chain is at risk. Here are some of the consequences businesses face when warehouse management systems cannot meet the challenge of tracking field and distributed inventory:
Stock Shortages and Revenue Loss
You do not know your total inventory if you never know what trunk stock sales representatives have with them and what has already been sold. Products left unaccounted for can expire, leading to revenue losses and unexpected shortages. An
estimated $5 billion per year
is lost in the medical device industry alone to poor inventory management. Minor inconsistencies in inventory tracking snowball into massive waste, over-and under-estimation of supply, and ultimately, significant loss of revenue for your business. When it comes to spare equipment and replacement parts, you may be faced with a crisis. If you do not know exactly where your spare parts live, you will not know where to find them when you need them. Slowdowns in production and last-minute sourcing of replacement parts lead to further revenue losses.
Loss of Productivity
Tracking down inventory should be quick and painless—not a major part of your workday. In short, the more time you spend chasing down distributed inventory and sorting through endless Excel sheets, the less time you spend running your business. In medical settings, this can mean time needlessly spent manually inputting information on used or expired medical devices, when staff could be focusing on their primary jobs. Loss of productivity leads to backups in your supply chain, as processes that should take hardly any time at all start to eat away at work time until you have lost hours of productivity.
Impacted Customer Relationships
As the hours wasted on tracking down distributed inventory pile up, the likelihood of costly delays increases. Inefficient WMS systems can lead directly to strained customer relationships as inventory gets lost, found, and delivered on unpredictable schedules. These days, customers like to keep a close eye on their property as soon as it is purchased—and radio silence from you means customer frustration. Since tracking requires cooperation and integration with existing workflows and enterprise resource planning systems, customer stock also requires special attention. Play too fast and loose with either, and you may find yourself losing important business relationships.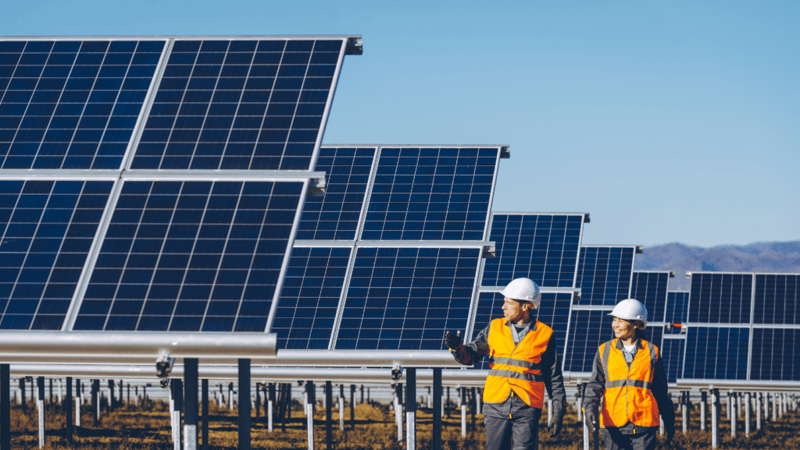 Best Practices for WMS and ERP
These two companies exemplify smooth integration to track and manage out-of-warehouse inventory.
CentraCare Health
Inventory management can be especially difficult in rural areas, where shipping between storage locations quickly becomes time-consuming and pricey. That's why Minnesota-based CentraCare Health
utilizes Oracle's ERP software
to manage inventory across the
eight hospitals and dozens of clinics
in their rural healthcare network.
Titan Solar Power
In the solar power industry, field inventory is too valuable to get lost in manually updated spreadsheets or go unrecorded completely. One of the top-rated
installers of residential solar panels
in the U.S., Titan Solar Power, uses Blue Banyan's SolarSuccess software to streamline operations, including managing distributed and field inventory.
How Ventory Can Help Solve WMS Challenges
Where other WMS software fails to address the challenges of managing field inventory, Ventory understands that modern businesses have complicated warehouse management needs. Ventory makes it simple and easy to track inventory anywhere outside the warehouse, whether that be your shed of spare parts or multiple storage locations hundreds of miles apart. If you want to keep your inventory visible and accounted for, visit
ventory.io
and request a free demo.
No obligations, no credit card required, cancel at any time